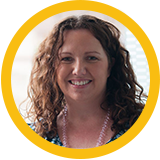 Jacqui Brown is a freelance editor specializing in science and health. She has a Bachelor of Science in Physiology and Pharmacology and spent 20 years working in clinical research and medical information before becoming an editor.
She is passionate about promoting accurate and intelligent science content in a fun and accessible way.
An avid fiction writer, Jacqui has a Masters in Creative Writing and was awarded the Eleanor Dark Varuna House Flagship Fellowship to develop her science-inspired young adult manuscript.
Along with all cats and dogs and cappuccinos, she loves reading, cricket, science fiction, and everything to do with the ocean.
Twitter: @PanacheCat