Archaeologists have uncovered the ruins of an ancient Greek city called Vlochós, roughly 560 kilometres (350 miles) north of Athens.
The vast, 2,500-year-old city, buried at the top of a hill in central Greece, had gone unnoticed until now, because it was assumed to be the remains of a small village of little archaeological interest. But now signs of a large urban sprawl are finally coming to light.
"What used to be considered remains of some irrelevant settlement on a hill can now be upgraded to remains of a city of higher significance than previously thought, and this after only one season," said team leader Robin Rönnlund, from the University of Gothenburg in Sweden.
"A colleague and I came across the site in connection with another project last year, and we realised the great potential right away. The fact that nobody has never explored the hill before is a mystery."
The site itself sits atop a 215-metre-tall (705-foot-tall) hill named Strongilovoúni in western Thessaly - an area that was once thought of as a 'back water' of antiquity with little historical significance.
But upon learning of the site, a team from the University of Gothenburg, the Swedish Institute at Athens, and the Vlochós Archaeological Project (VLAP) started exploring the area in further detail.
They found evidence of towers, walls, and a city gate above ground.
To see what was hiding below, they used ground-penetrating radar systems, finding evidence of a town square and a much larger urban sprawl than previously thought.
Here's an aerial view of the city: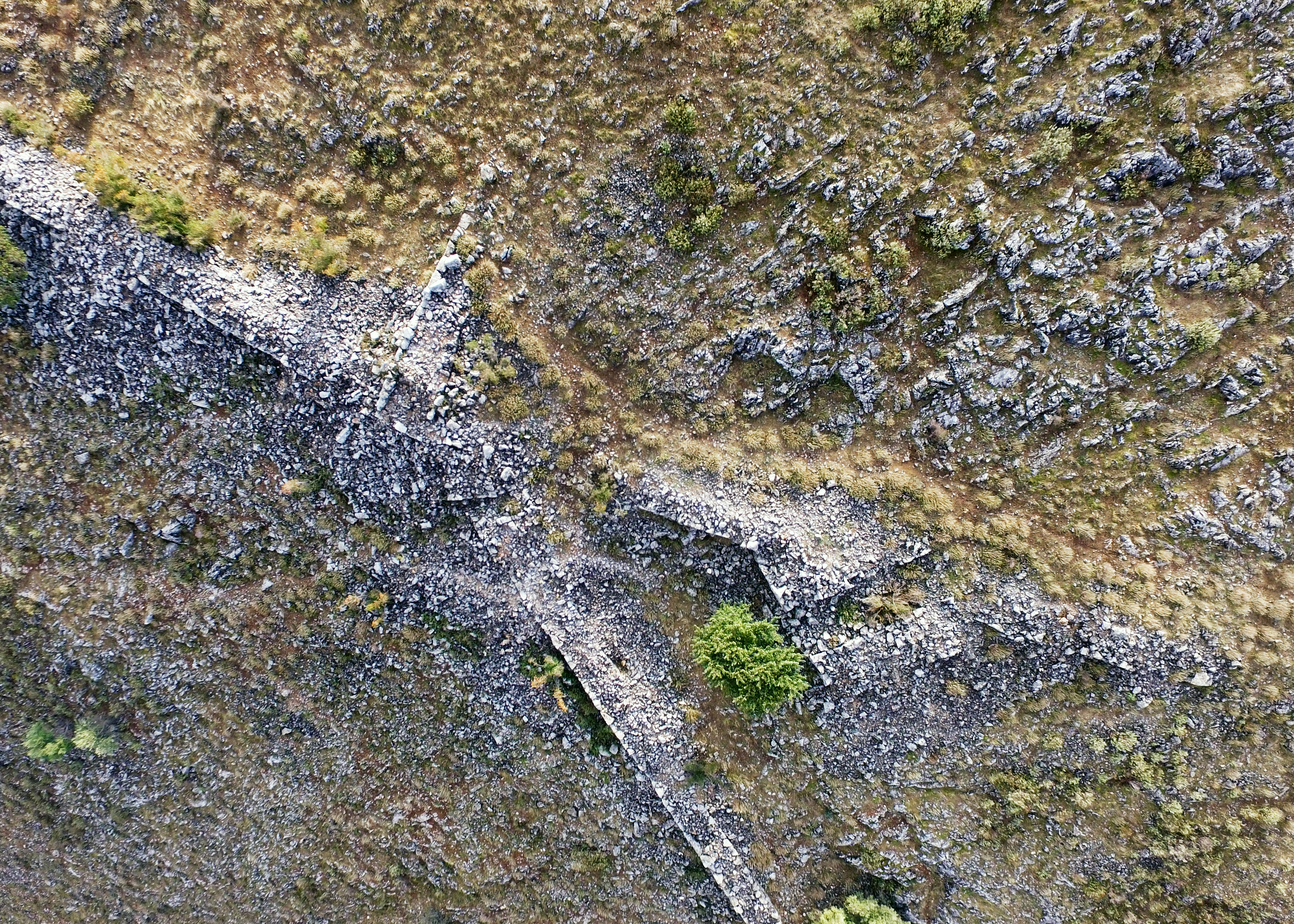 SIA/EFAK/YPPOA
The team hopes to continue using radar instead of excavating the area to keep it intact. This also means there will not be a treasure trove of artefacts lifted from site, though those that are found along the way will be housed in Greek institutions, Rönnlund explains.
"We found a town square and a street grid that indicate that we are dealing with quite a large city. The area inside the city wall measures over 40 hectares [98 acres]," Rönnlund said.
"We also found ancient pottery and coins that can help to date the city. Our oldest finds are from around 500 BC, but the city seems to have flourished mainly from the fourth to the third century BC before it was abandoned for some reason, maybe in connection with the Roman conquest of the area."
These new finds all stem from the team's first expedition to the site, which took place during two weeks in September 2016, meaning there's still a lot to be discovered there during the next season.
The team's research is ongoing, so the results have yet to be published. But the hope is that with further expeditions to the region, more clues will come to light regarding who lived in the city, how big it was, and what caused its population to eventually abandon it.
"Very little is known about ancient cities in the region, and many researchers have previously believed that western Thessaly was somewhat of a backwater during Antiquity," Rönnlund says.
"Our project therefore fills an important gap in the knowledge about the area and shows that a lot remains to be discovered in the Greek soil."