Typhoon Noru is barrelling northwest across the Pacific Ocean and taking aim at Japan, and possibly Korea or China, this weekend.
Forecasters are intently tracking the storm. As of Sunday, it was a category 5 super typhoon with 160 mph (257 km/h) winds - equivalent to a category 2 hurricane and currently the most powerful storm on Earth, according to the Weather Channel.
"Damaging winds, storm-surge flooding and rainfall flooding all appear to be likely impacts in at least some part of southern Japan by this weekend. Preparations for a destructive typhoon should be made in the days ahead," the site wrote on Tuesday.
However, astronauts and cosmonauts currently aboard the International Space Station are also keeping a close eye on Noru - and the images they're sending back to Earth over Twitter are quite stunning.
Cosmonaut Sergey Ryazansky was among the first to post an image to his feed from the ISS. "Super #Typhoon #Noru swirling in the Pacific Ocean," Ryazansky wrote.
Sergey Ryazansky / Roscosmos / Twitter
NASA astronaut Jack Fischer also pressed his camera up to a window, posting the following image a few hours after his Russian colleague. It shows the counterclockwise-spinning storm from a wider, more top-down angle.
"When Mother Nature gets to spinning, it can be an awesome but scary sight. Looks like super Typhoon #Noru is gaining momentum," Fischer wrote.
Jack Fischer / NASA / Twitter
But easily the best and most recent images came from NASA astronaut Randy Bresnik.
"Super Typhoon #Noru, amazing the size of this weather phenomenon, you can almost sense its power from 250 miles [400 km] above," Bresnik wrote.
Randy Bresnik / NASA / Twitter
The first showed Noru through the Cupola: a domed, multi-window-pane viewing port attached to the Earth-facing side of ISS. (And, no surprise, a favourite hangout spot for space flyers.)
Bresnik also captured this view, which shows part of a Russian Soyuz spacecraft - currently the only (and very expensive) way to get to or from the ISS - attached to the orbital laboratory.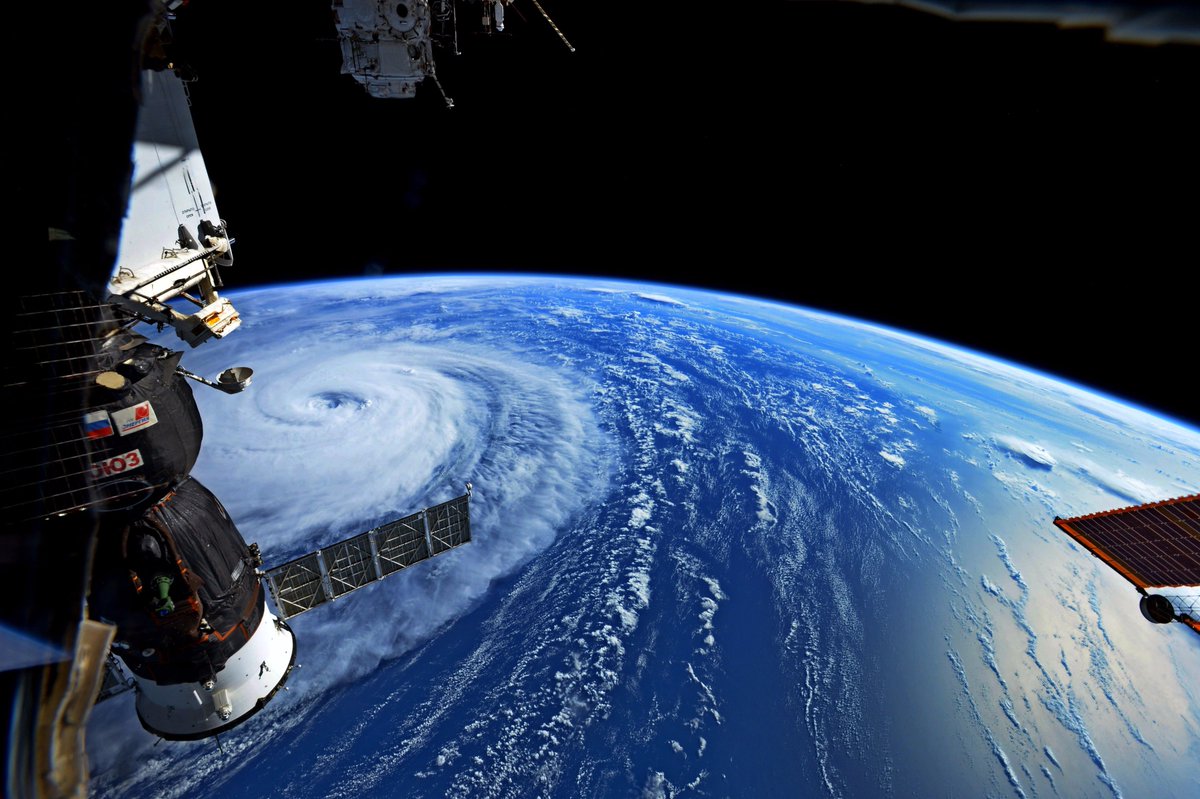 Randy Bresnik / NASA / Twitter
The ultra-wide-angle shot captures the storm bending across the curvature of Earth. And it makes us all feel very tiny and helpless.
This article was originally published by Business Insider.
More from Business Insider: