This Saturday, science advocates took to the streets to let the world know that science is real, it deserves public funding, and it should be included in public policy making.
Last year's March for Science was the largest ever public demonstration on behalf of science, with over a million marchers in 600 cities around the world.
In 2018, science advocates are at it again. From Antarctica to India to Australia to America, people everywhere were marching for facts and cheering for reason.
Happy #MarchforScience day! One of my favorite parts of waking up today is seeing so many photos of communities standing up for science, equity, & justice all around the world. See you in the streets! #KeepMarching

(Pics: Philippines, Malawi, India, Antarctica) pic.twitter.com/xhUQmQDSoa

— Lucky Tran (@luckytran) April 14, 2018
As always - the signs were absolutely inspired.
Damn I love scientists.
??????#MarchForScience #EPA #TheResistance #FirePruitt pic.twitter.com/BFHir1uqqG

— nicki ? (@nickiknowsnada) April 14, 2018
Alok is at the #MarchForScience in #NYC . Rally has started Was Sq Park, I'll speak in a bit, march to Wall St at noon. pic.twitter.com/RPObi48gYs

— Laurie Garrett (@Laurie_Garrett) April 14, 2018
RICHMOND TERRACE AT NOON TODAY. SCIENCE MARCHES ON! #MarchForScience #keepmarching #marchforsciencelondon pic.twitter.com/pDlWh76emc

— March For Science UK (@ScienceMarchUK) April 14, 2018
My sign for the #MarchforScience ?‍? pic.twitter.com/SeDNBurcpX

— sailor kitsune ? (@bby_kitsune) April 12, 2018
And, after a year of unprecedented attacks on science, the marchers weren't afraid to get a little political.
(Screenshot March for Science Twitter)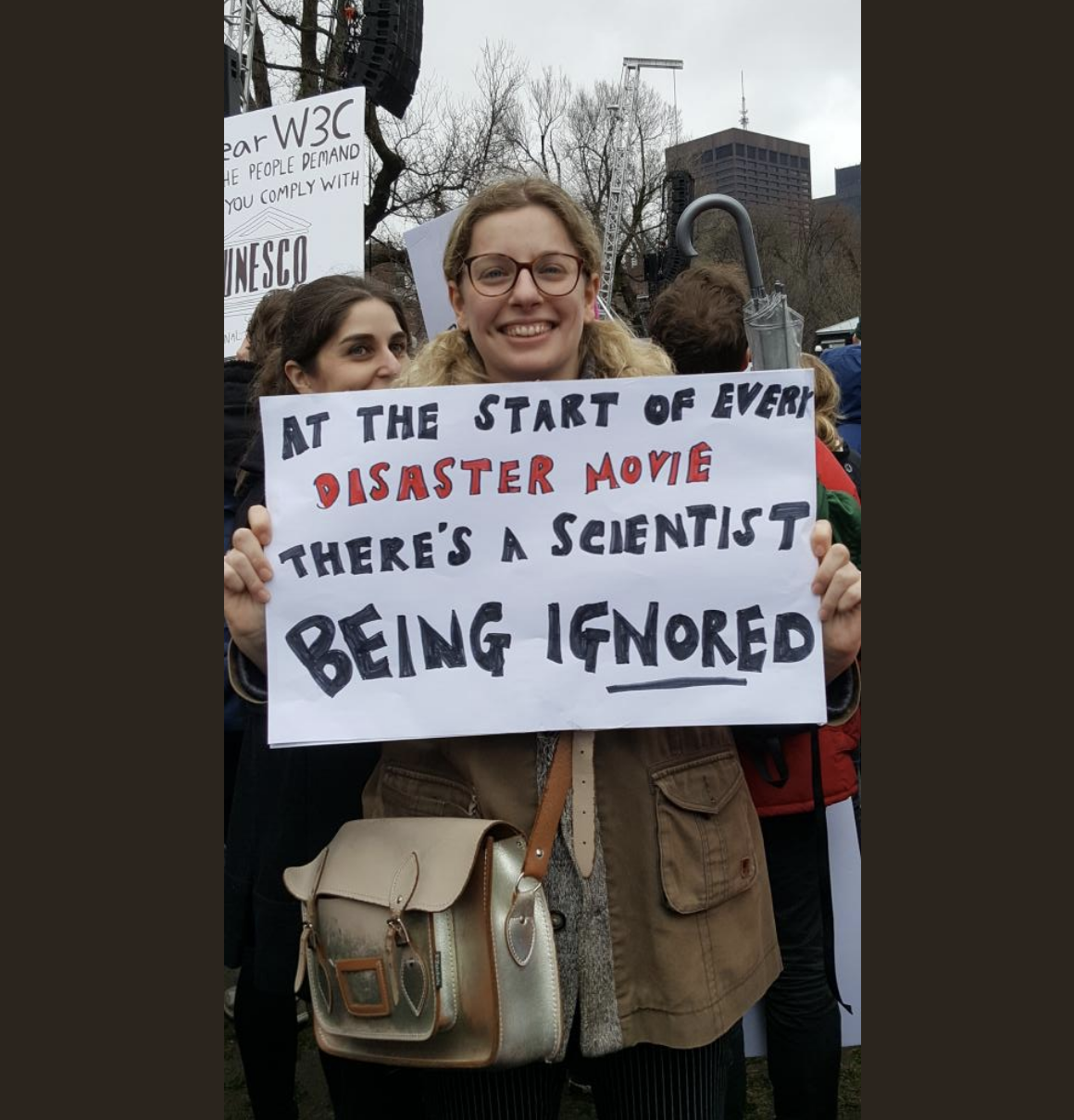 (Screenshot Rocket Raccoon Twitter)
(Screenshot Richard Dawkins Foundation Twitter)
(Screenshot Richard Dawkins Foundation Twitter)
(Screenshot Richard Dawkins Foundation Twitter)
In the words of Nancy Pelosi, who spoke at Seattle's March for Science:
"We cannot make decisions unless we know the truth and we know the facts. So that's what this science march is about. It's not just about investment in science... it's about stipulation to fact, to truth, to knowledge, to science."
Here's to science.
This article was originally published by Science As Fact.
Science As Fact is our sister site where we cover politics, debunking, fact checking, and humour. If you want more like this, head over to Science As Fact.