​Scientists have discovered a hidden passage inside Egypt's Great Pyramid, the authorities announced on Thursday, part of a seven-year international research project.
​The passage is 9 meters (30 feet) in length and more than 2 meters in width, the antiquities ministry said in a statement.
​Egypt's Tourism and Antiquities Minister Ahmed Issa told reporters at the ancient site in Giza also known as the Khufu, or Cheops, pyramid, that the "gabled corridor" with a triangular ceiling "was found on the northern face of the Great Pyramid of King Khufu".
​The discovery was part of the ScanPyramids project, launched in 2015 as a collaboration between major universities in France, Germany, Canada, and Japan and a group of Egyptian experts.
​Archaeologist Zahi Hawass, Egypt's former antiquities minister, heads the committee supervising the project, which uses advanced technology to visualise hidden parts of the pyramid's interior without having to excavate it.
​The technology is a mix of infrared thermography, muon radiography imaging and 3D reconstruction – all of which the researchers say are non-invasive and non-destructive techniques.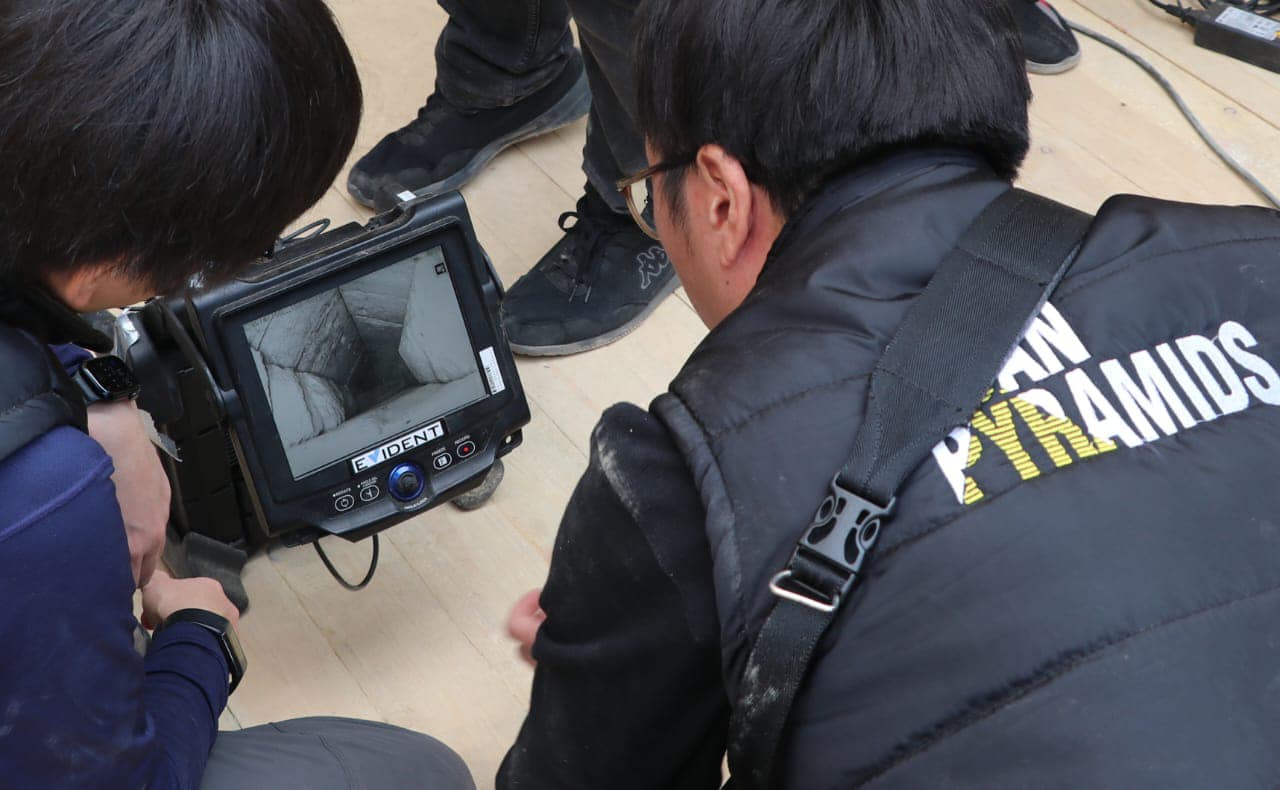 ​The Great Pyramid is the largest in Giza, standing 146 metres tall, and the only surviving structure of the seven wonders of the ancient world.
​Built some 4,500 years ago, it has three known chambers, and like other pyramids in Egypt was intended as a pharaoh's tomb.
​Hawass told reporters at the pyramid on Thursday that "there is a great possibility… the tunnel is protecting something. In my opinion, it is protecting the actual burial chamber of King Khufu".
​In 2017, ScanPyramids announced the discovery of a passenger plane-sized cavity, the first major structure found inside the Great Pyramid since the 19th century.