UK designer Daniel Britton has created a new font that aims to help people understand what it feels like to read and write when you have dyslexia.
By erasing around 40 percent of the lines from classic typeface Helvetica, Britton doesn't want to replicate the visual experience of dyslexia - which is different for everyone - but simply the very real struggle when it comes to understanding the world around you. The 40 percent seemed to be the point where text was still legible but took a lot longer, and much more effort, to read.
"In the UK, awareness ads will represent text as seen by dyslexics as a bunch of blurry letters, or an upside-down letter form," Britton told John Brownlee over at Co.Design. "At least for me, that's not what it's like at all. It's more like text looks normal, but the part of my brain that decodes it just isn't awake."
Britton was diagnosed with dyslexia during his final year of university, but most of his fellow students and professors struggled to understand the condition and just thought he was slow or stupid. His frustrating drove him to try to find a way to slow down everyone else's reading process so that they could get some insight into how he felt.
"What this typeface does is break down the reading time of a non-dyslexic down to the speed of a dyslexic," Britton writes over on his website. "I wanted to make non-Dyslexic people understand what it is like to read with the condition and to recreate the frustration and embarrassment of reading everyday text and then in turn to create a better understanding of the condition."
For example, see if you can read the below sentence (full text at the bottom of the article):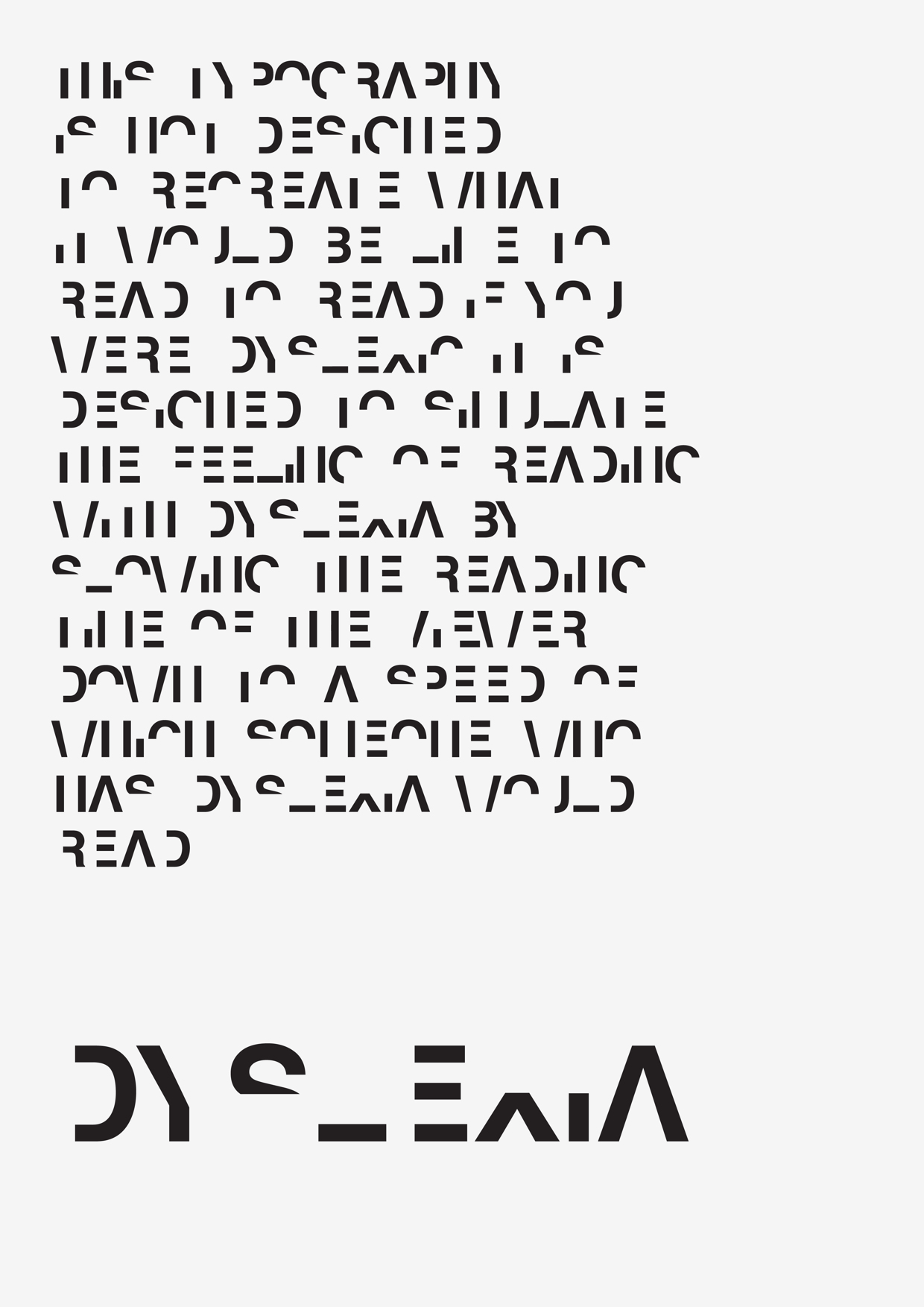 Daniel Britton
So far, the project has been a success. "When I showed it to classmates, they were suddenly like, 'Oh! Okay. I get it,'" he told Co.Design. "Which is all I needed to hear."
Right now the font isn't available to download, but he's currently trying to raise funds to get that happening soon, as well as get dyslexia awareness packages into schools. But his big-picture goal is to improve awareness and hopefully create new learning opportunities for people with dyslexia.
"I believe that once that dyslexia is understood then as a nation we can create better learning conditions for dyslexic students and let them excel in the same way that every other person can," Britton writes on his site, noting that around 800,000,000 people around the world are dyslexic - based on the estimate that the condition occurs in 10 percent of the population.
"If we can increase our understanding and give the correct help to these people just think how many more Richard Bransons, Elon Musks or Boyan Slats we can produce," says Britton.
The poster above says: THIS TYPOGRAPHY IS NOT DESIGNED TO RECREATE WHAT IT WOULD BE LIKE TO READ TO READ [sic] IF YOU WERE DYSLEXIC, IT IS DESIGNED TO STIMULATE THE FEELING OF READING WITH DYSLEXIA BY SLOWING THE READING TIME OF THE VIEWER DOWN TO A SPEED OF WHICH SOMEONE WHO HAS DYSLEXIA WOULD READ.