On Sunday morning it tried and failed to retrieve one of its Falcon 9 rockets, the CRS-7, after a launch, which would have made it the first reusable rocket ever. But just a few minutes after takeoff, two minutes and 14 seconds to be precise, the rocket exploded into tonnes of pieces. It was travelling about 1 kilometre per second at an altitude of 40 kilometres. "The vehicle has broken up," NASA confirmed on its live stream of the event.
Elon Musk, founder and CEO of SpaceX, says an "overpressure event in the upper stage liquid oxygen tank" may have caused the explosion and that "data suggests a counterintuitive cause."
Here's the rocket before takeoff:
Here it is soaring toward space: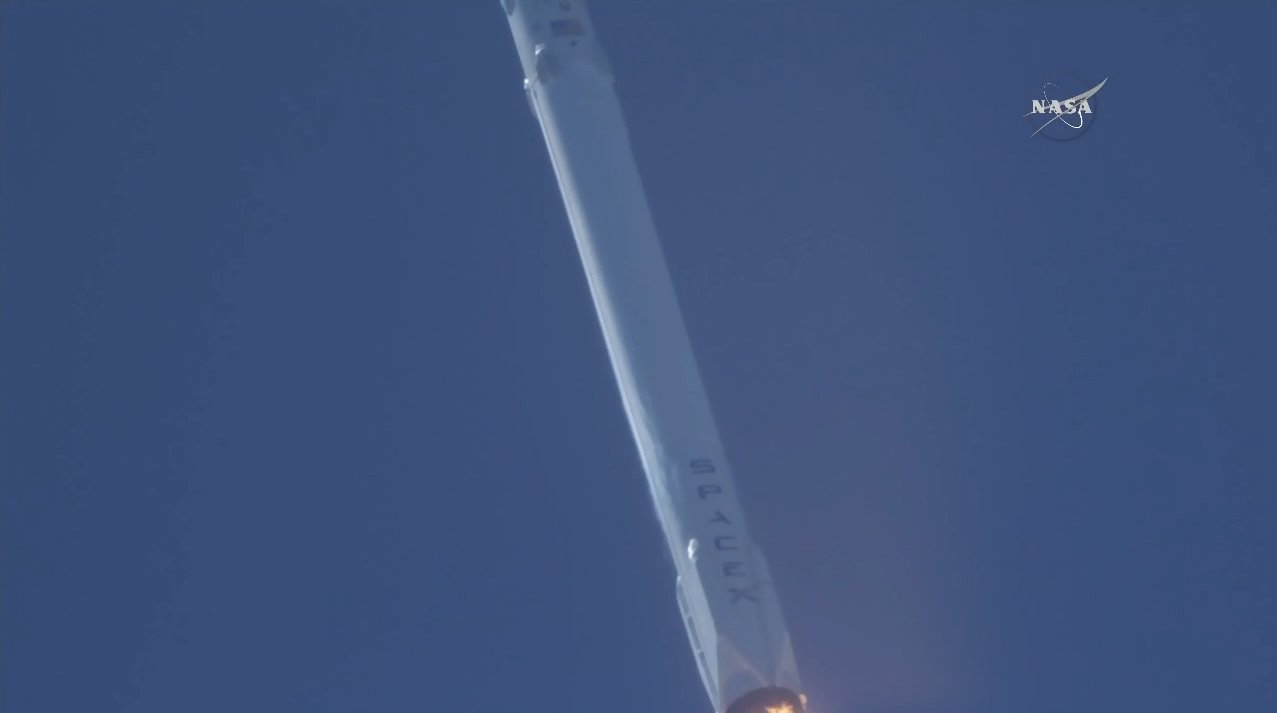 And another angle: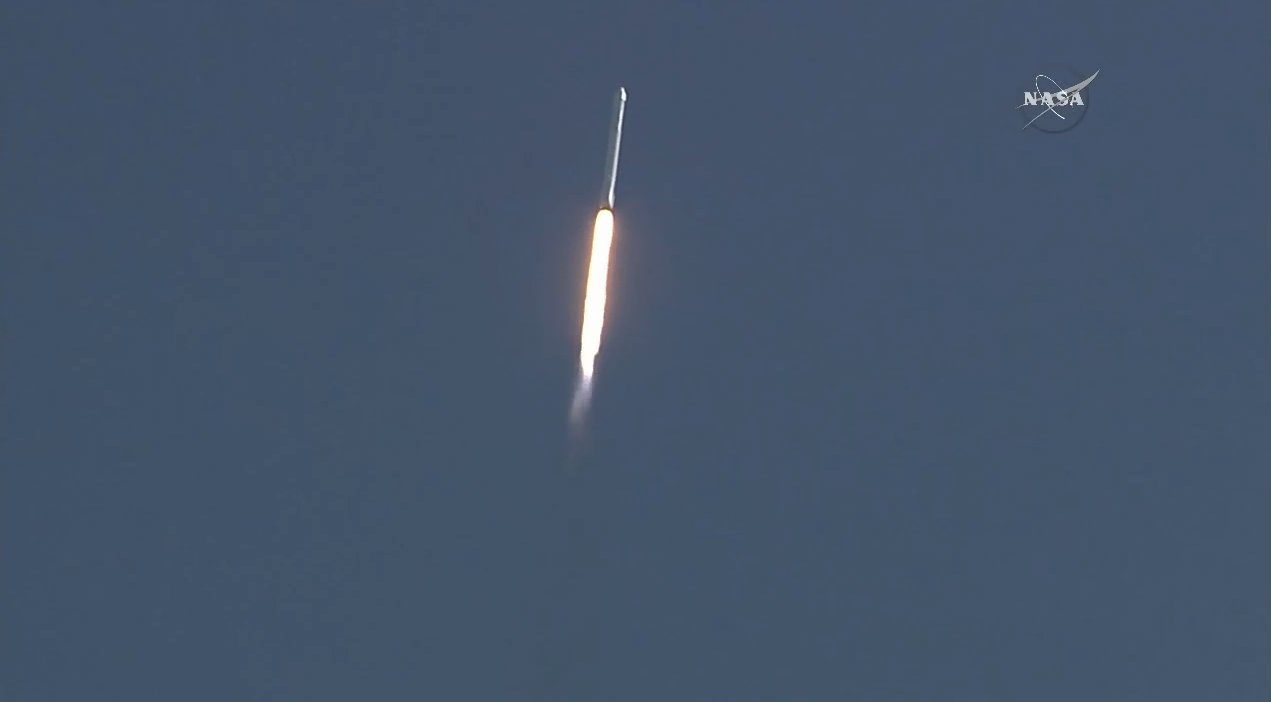 Then it exploded into a bunch of pieces. NASA says it's still not clear what happened, but they're officially calling it a "non-nominal launch," NASA-speak for a failed launch.
Here's the start of the explosion, two minutes and 14 seconds after takeoff. You can see it beginning to excessively smoke.
Then it explodes.
Poof, it all turns into a giant cloud of smoke about 15 seconds later.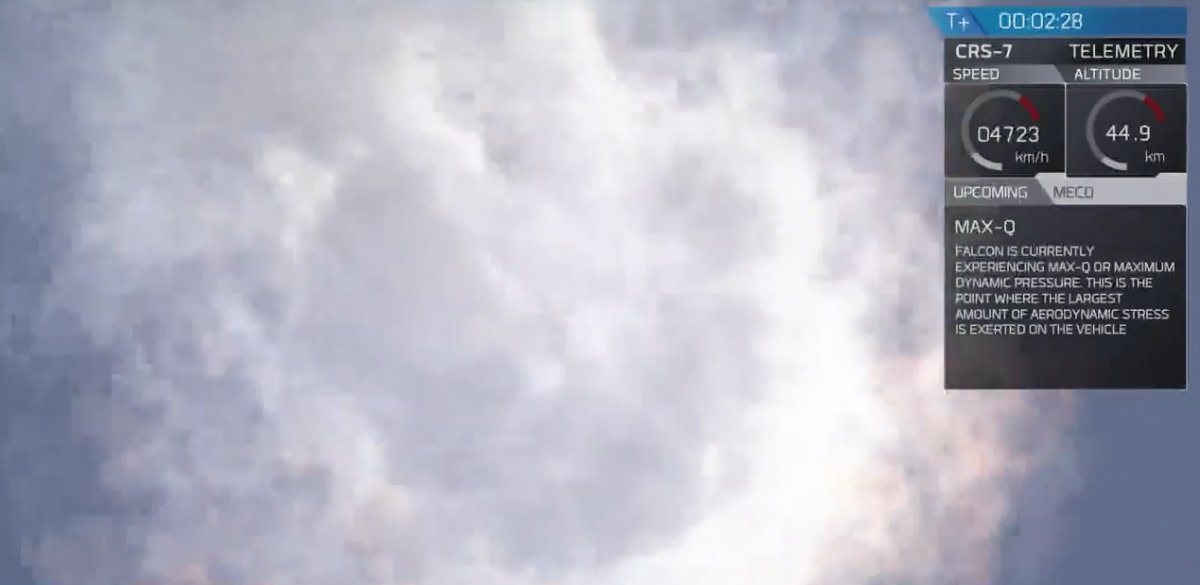 Then it looks like a meteor shower.
Here's a tweet from NASA astronaut Scott Kelly, who watched the fallout from aboard the International Space Station, the artificial satellite currently in low-Earth orbit where an international team of astronauts is conducting science experiments and testing the various systems and equipment that would eventually be used on missions to the Moon and Mars.
This third rocket landing attempt by SpaceX held a lot of promise for the science community. Rockets cost millions of dollars to build but, to date, none of them have been retrieved successfully for further use. Landing them is difficult and every attempt so far has ended in a fiery explosion. So rockets get used once, then never again.
If Falcon 9 had successfully landed on the platform, it could have ushered in a new age of affordable, commercial spaceflight. Eventually, scientists are hopeful that rockets can be launched and relaunched within the same day, the way airplanes are used over and over again.
SpaceX came close to nailing a rocket landing during its second attempt in April. The rocket hovered over the landing platform perfectly before touching down. But then it toppled over and exploded.
Even SpaceX's first attempt in January came closer than its try Sunday morning - that rocket crashed into the platform then exploded. This one didn't come close to landing at all; instead it exploded in mid-air just a few minutes after takeoff.
Musk tweeted "Falcon 9 experienced a problem shortly before first stage shutdown. Will provide more info as soon as we review the data."
While no human lives were lost - there was no one on board the craft - roughly 30 experiments and a host of supplies for the crew aboard the ISS were destroyed in the blast.
NASA Administrator Charles Bolden said in a press release this morning about the failure that the agency was disappointed in the loss, but assured the public that the ISS crew has plenty of supplies for the next several months. He also added that despite the failure, SpaceX and NASA will continue to press on towards their goal:
"SpaceX has demonstrated extraordinary capabilities in its first six cargo resupply missions to the station, and we know they can replicate that success. We will work with and support SpaceX to assess what happened, understand the specifics of the failure and correct it to move forward. This is a reminder that spaceflight is an incredible challenge, but we learn from each success and each setback. Today's launch attempt will not deter us from our ambitious human spaceflight program."
Here's the full video of the launch and explosion, which begins two minutes and 14 seconds after takeoff, and about 23 minutes and 30 seconds into the live stream:
This article was originally published by Business Insider.
More from Business Insider: