The organic, curvilinear designs of an Avatar universe may be closer than we think. Indian agroecologist Amlankusum and Paris-based Vincent Callebaut Architectures have released plans for a vertical 'eco-neighborhood' called the Jaypee Green Sports City.
The compound, which would theoretically be built outside of New Delhi, is named Hyperions and consists of a set of six 36-storey towers connected by common green spaces, walkways, and shared eco-conscious utilities.
It's full of innovative details meant to optimise energy efficiency and limit environmental impact. Let's take a look at one team's vision of the future of sustainable living, below. All images courtesy of Vincent Callebaut Architectures.
This model shows the plan for the six-tower complex, each standing 36 storeys tall. The substructure is made of steel and concrete with earthquake-resistant properties, while the superstructure consists of locally sourced solid wood.
All of the energy needed to operate the complex is produced on-site in hyper-specific methods. Wind lampposts, for instance, have wind turbines embedded within them to produce the necessary light.
From above, you can see how the design blends into the landscape, making full use of all potential for green space.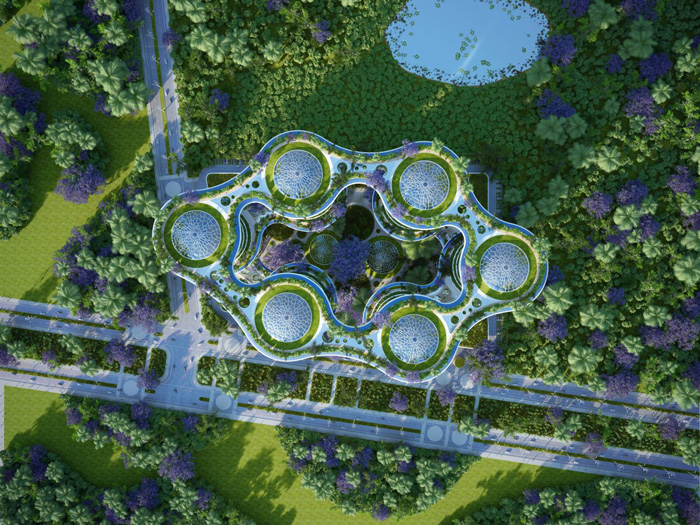 Solar energy collection is another major part of the functioning of the complex: here's a closeup of the scale-like solar facades.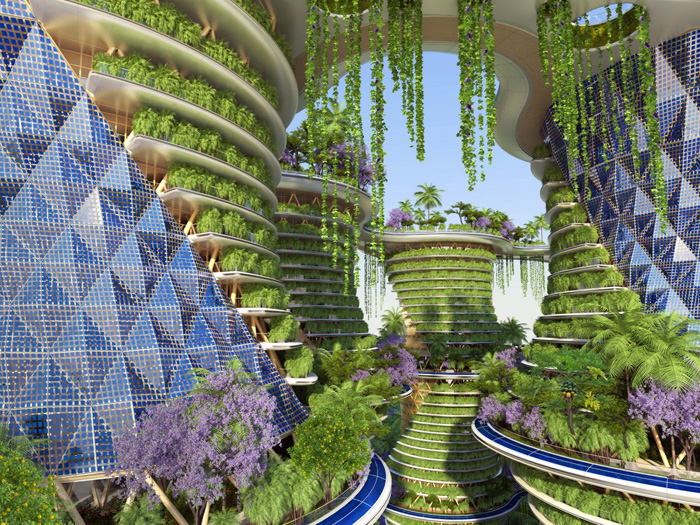 The design is that of a 'vertical village', with flexible spaces for businesses and coworking on the solar facade sides, while living spaces are on the sides with hydroponic greenery balconies.
You can see the solar facades on all of the south-facing exterior walls, taking advantage of the most light.
Rooftops are planted with trees and vegetation to maximise green output.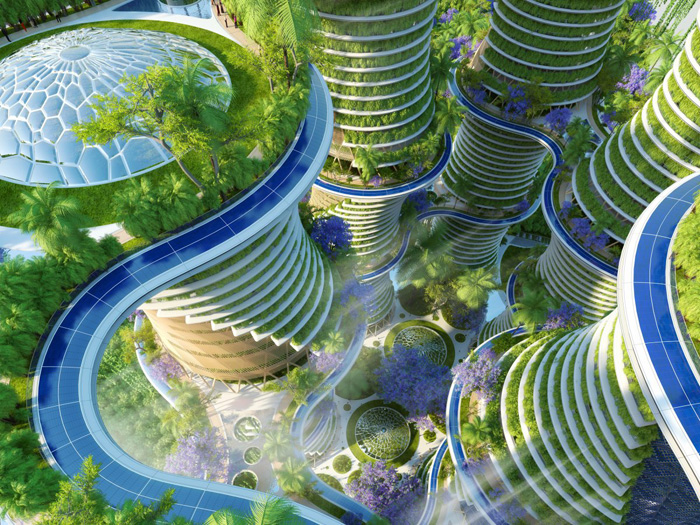 This rendering of a 'sky deck' shows off the spaciousness of the structures.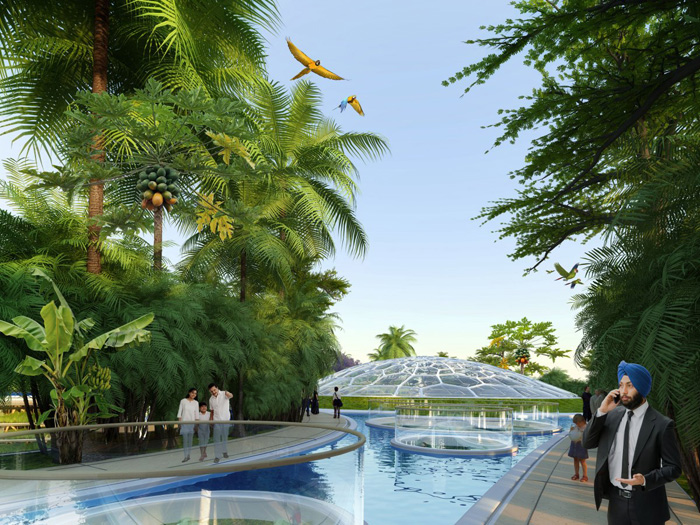 A 'permaculture greenhouse' enables self-sufficient food production.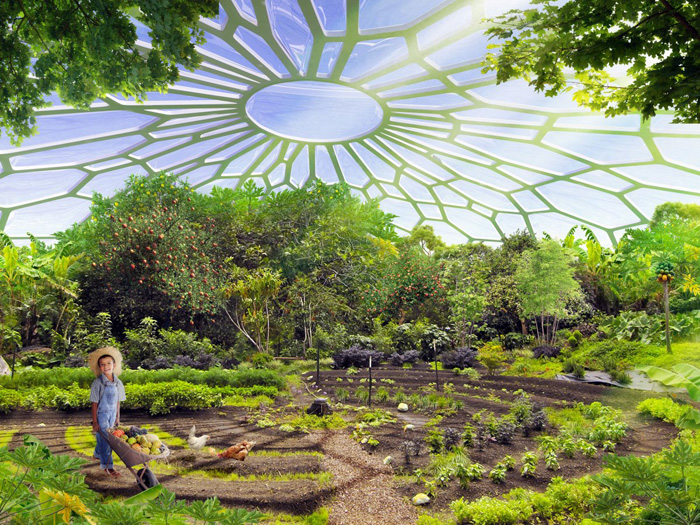 Community orchards serve a function for both food production and community gathering spaces.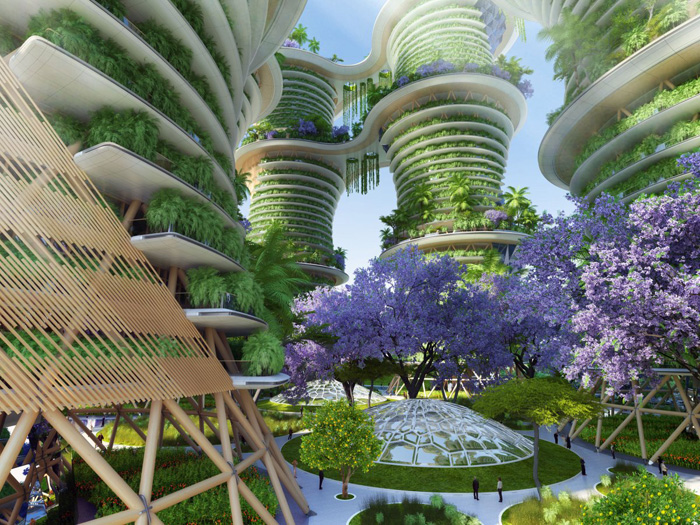 Wood is the most-used material: the designers note that it has the most limited environmental footprint during its life cycle, making it the most environmentally friendly option.
Here's another greenhouse view, showing the unique ceiling architecture.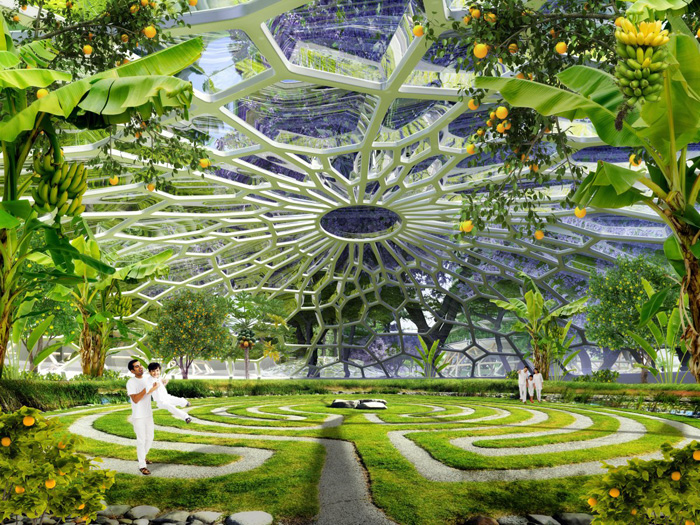 Jaypee is subject to both high temperatures and harsh winters, so a low-energy climate control system is necessary.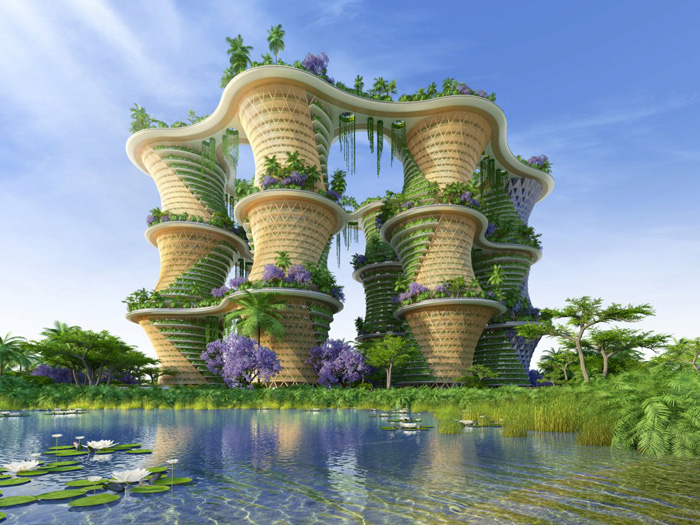 A 'phytopurification lagoon' at ground level serves as both a reflecting pool and a water source.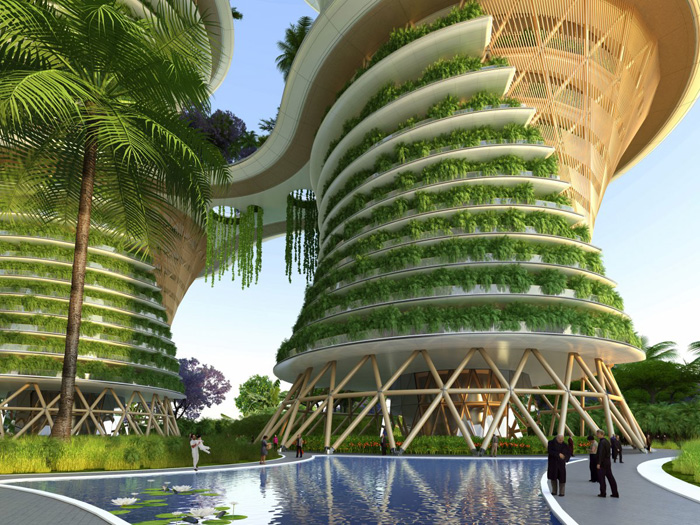 An entrance lobby is filled with more vegetation.
The design feels both controlled and organic.
There's even a proposed natural swimming pool for recreation.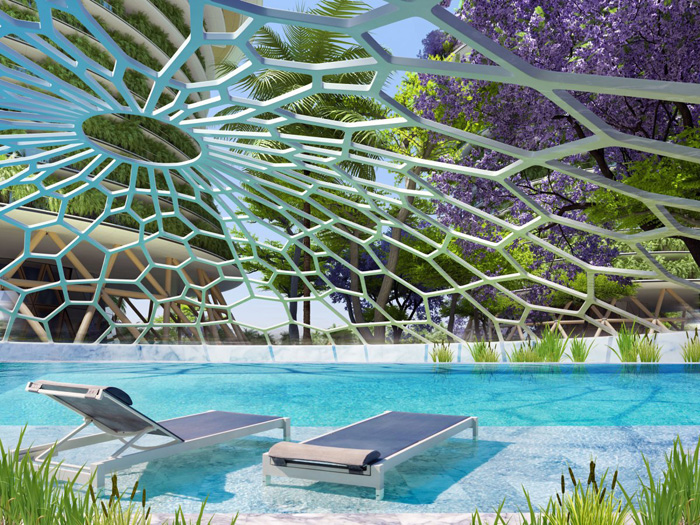 Sky footbridges connect the towers at various levels. They are irrigated with recycled water.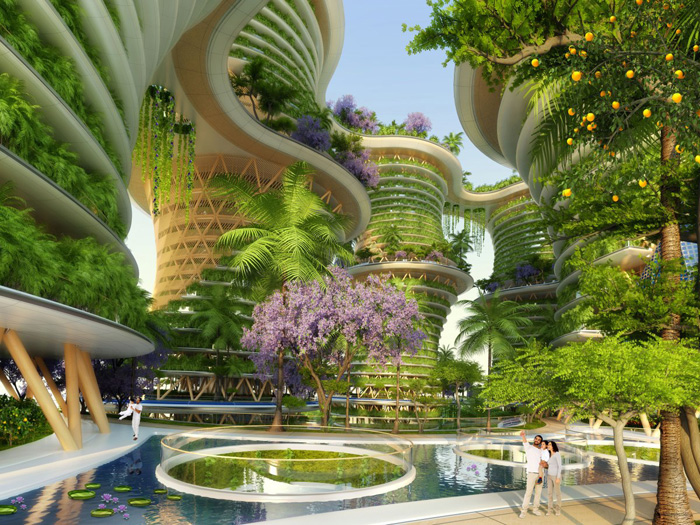 Considered a 'cradle to cradle' apartment, the concept is to construct an independent and self-sufficient community.
Here's an example of the aquaponic balconies, where fruit and vegetable sources can be grown outside apartments.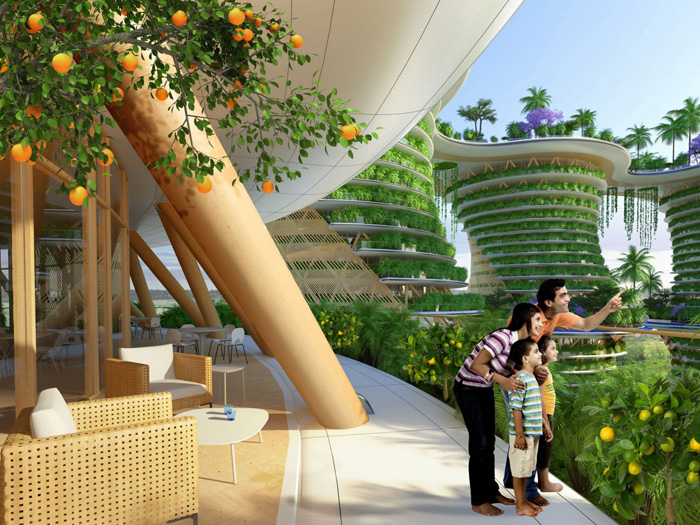 A rendering of a co-working space shows the minimalist design.
It's a unique vision for a sustainable-living complex.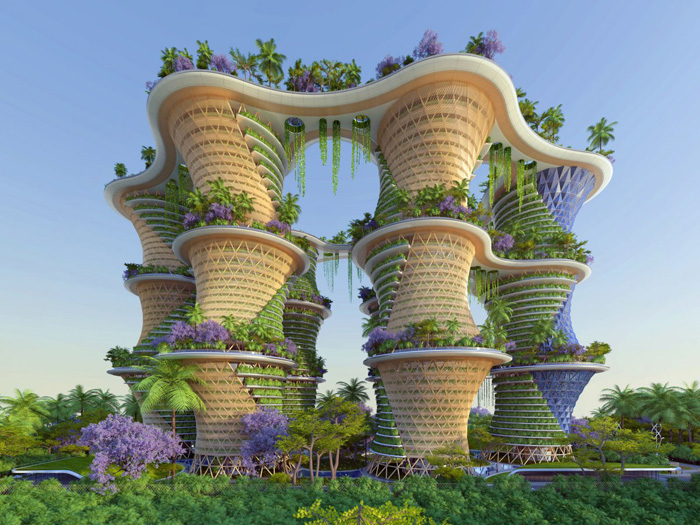 This article was originally published by Business Insider.
More from Business Insider: