Marine archaeologists have unearthed something pretty incredible in a 17th century shipwreck off the coast of the Netherlands - a sack filled with extraordinarily well-preserved treasures, including an elaborate silk gown, silk knee socks laced with silver and gold thread, a velvet embroidered pouch, and a bunch of leather-bound books stamped with royal emblems.
Thought to have belonged to a member of British nobility - or maybe even someone from the famed Royal House of Stuart - experts have hailed these treasures as "one of the most significant maritime finds ever made".
Dug up back in August 2014 by divers from the Texel Diving Club in North Holland, the treasures are only now being revealed to the public. 
As George Dvorsky reports for Gizmodo, they were found buried in the sand at the bottom of the Wadden sea, at the site of a known shipwreck that's thought to have sunk nearly 400 years ago. 
It wasn't until they'd hauled the package up from the sea floor that they realised they'd stumbled on a one-of-a-kind time capsule, which offers an unprecedented glimpse into the life of one of the wealthiest women in Europe at the time. 
So who was she? While it's not yet clear, the team that analysed these artefacts - from the Rijks Museum, the University of Amsterdam, and the State Service for Cultural Heritage (RCE) in the Netherlands - says that the slight wear on the gown and other articles of clothing suggests that this was an (incredibly extravagant) everyday outfit for whomever owned it.
The royal emblems on the leather book jackets have been identified as belonging to King Charles I of the Stuart royal house, which was established in Scotland in 1371 and moved to England in 1603. It looks likely that this woman was a member of this royal family. 
So how did her very expensive belongings end up at the bottom of the sea? As the History Blog explains, during the 17th century, Texel Island was an important waypoint for trade ships, because it gave them access to both the North Sea and the Wadden Sea:
 "Ships anchored in the Texel roadstead - a sheltered area in the lee of the island - waiting for propitious winds, waiting out bad weather or taking on crew and cargo, only to be wrecked in sudden unexpected storms. 

Many wrecks are protected by the sand, but as currents shift, they can be exposed to the more damaging elements of sea. Divers from the Texel Diving Club keep an eye on the condition of wrecks and recover artifacts that have been unburied and are in danger of destruction."
You can see the dress and some of the other items recovered from the shipwreck below, and they're now currently on display at the Rijks Museum, as part of a special one-month exhibit. After May 16th, they will be returned to the archaeologists for further study.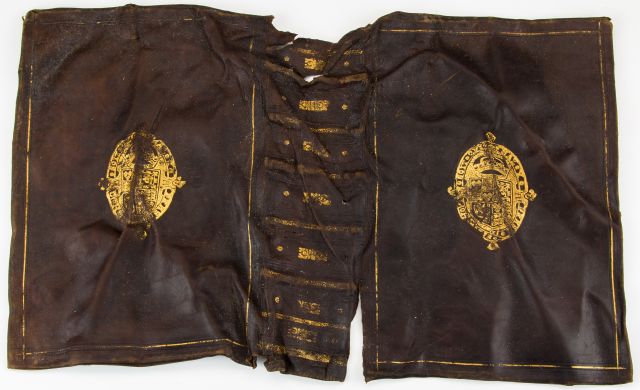 Rijks Museum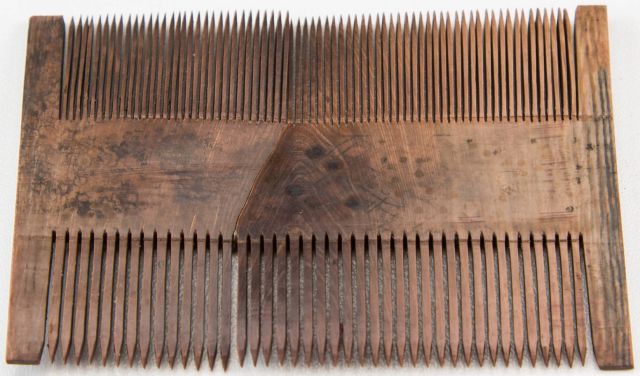 Rijks Museum
Rijks Museum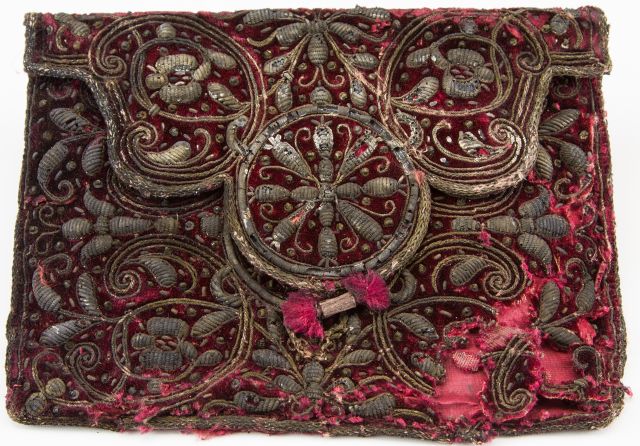 Rijks Museum
Rijks Museum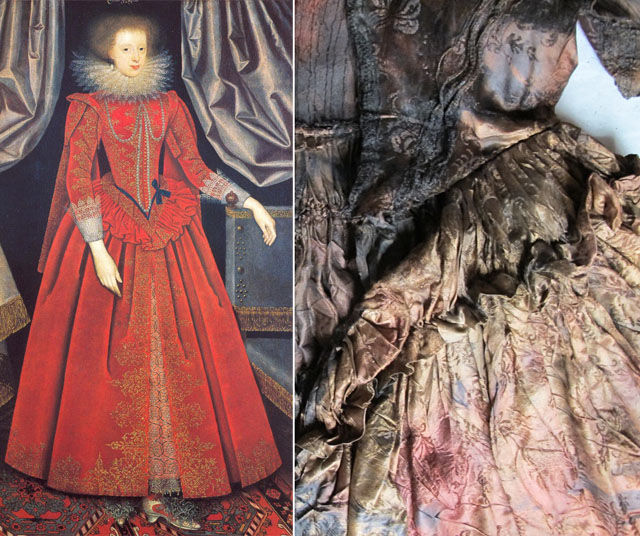 Rijks Museum