An Australian mother was left with horrific bruises and cuts after shielding her baby, Clara, from a pelting hailstorm on Thursday.
Fiona Simpson, from Kingaroy, Queensland, shared photos of her injuries on Facebook:
Simpson told ABC News she was driving home and was forced to pull over near the town of Nanango in eastern Australia as unrelenting hail made driving impossible.
The storm got so intense two of her car windows were smashed in by the hailstones.
She said she had to protect her baby, who was left alone in the back seat. "I'm just a mum – you do anything you can to protect your child, no matter what, even at your own expense, and I would do it again," she said to ABC.
"I jumped over the back seat, over her car seat, holding my body over hers."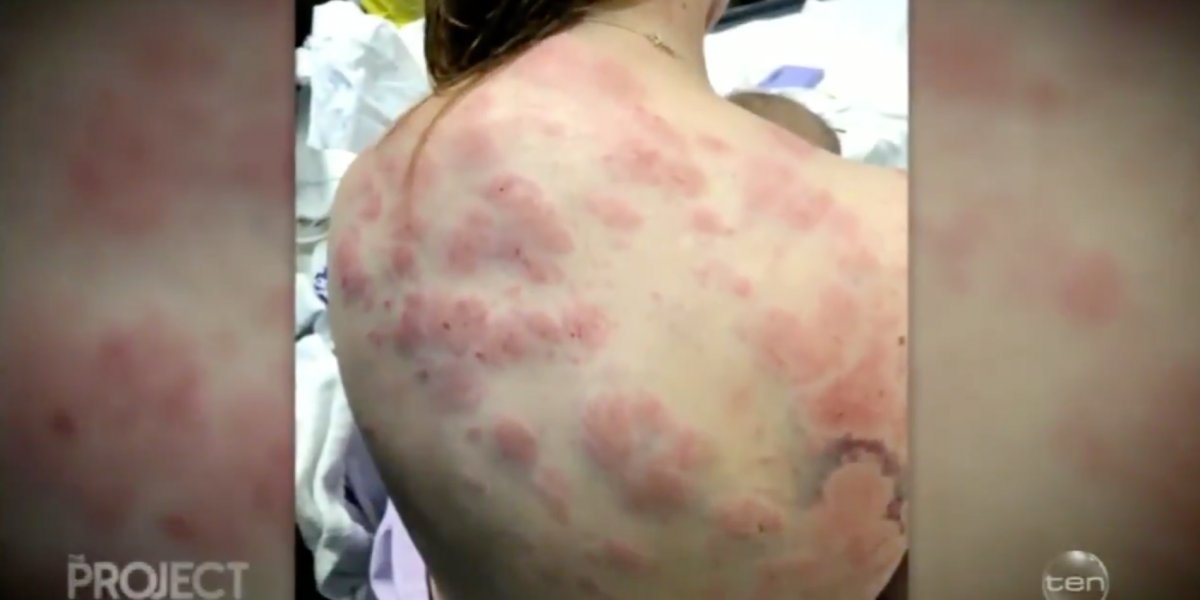 (The Project/TenDaily)
She said the storm was so loud she couldn't hear her baby scream over the sound of pummelling hail.
Simpson waited out the rest of the hailstorm by hiding her baby in the driver-side footwell, but the hail kept coming in.
Her 78-year-old grandmother was also in the car.
In the Facebook post on Thursday, she said: "I've learned my lesson today, never drive in a hailstorm! I covered my infant with my body to stop her from getting badly injured."
This video shows the Queensland storm in full swing:
 

 

 

View this post on Instagram
ABC reported that the supercell storm ripped roofs from homes and sheds, decimated orchards, and frightened livestock after it tore through the area.
This article was originally published by Business Insider.
More from Business Insider: