A massive, devastating fire has largely destroyed the 200-year-old National Museum of Brazil (Museu Nacional) in Rio De Janeiro, according to reports from local and international media.
The fire started on Sunday night local time after the museum was closed, and so far there are no reports of injuries or deaths - but things are looking grave for the irreplaceable scientific collection the museum housed.
Museu Nacional was established in 1818, and is not only the oldest scientific institution in Brazil, but also one of the largest natural history museums across both American continents.
"Two hundred years of work, research and knowledge were lost," Michel Temer, the President of Brazil, said in a media statement, calling it an "incalculable loss" for the country.
VIDEO: President Michel Temer calls the fire at Rio de Janeiro's National Museum 'a tragic day for Brazil' with 'two hundred years of work and research and knowledge' lost pic.twitter.com/rG3BhJUbjy

— AFP News Agency (@AFP) September 3, 2018
The museum's collection contains more than 20 million items, and so far initial reports don't indicate how much of this precious material could be forever lost to science, and to the collective history of humanity.
Amongst Museu Nacional's treasures is a huge collection of Ancient Egyptian artefacts that started way back in the 19th century, and includes the exquisitely detailed sarcophagus of Sha-Amun-em-su, a singer whose coffin has never been opened, still preserving the mummy inside.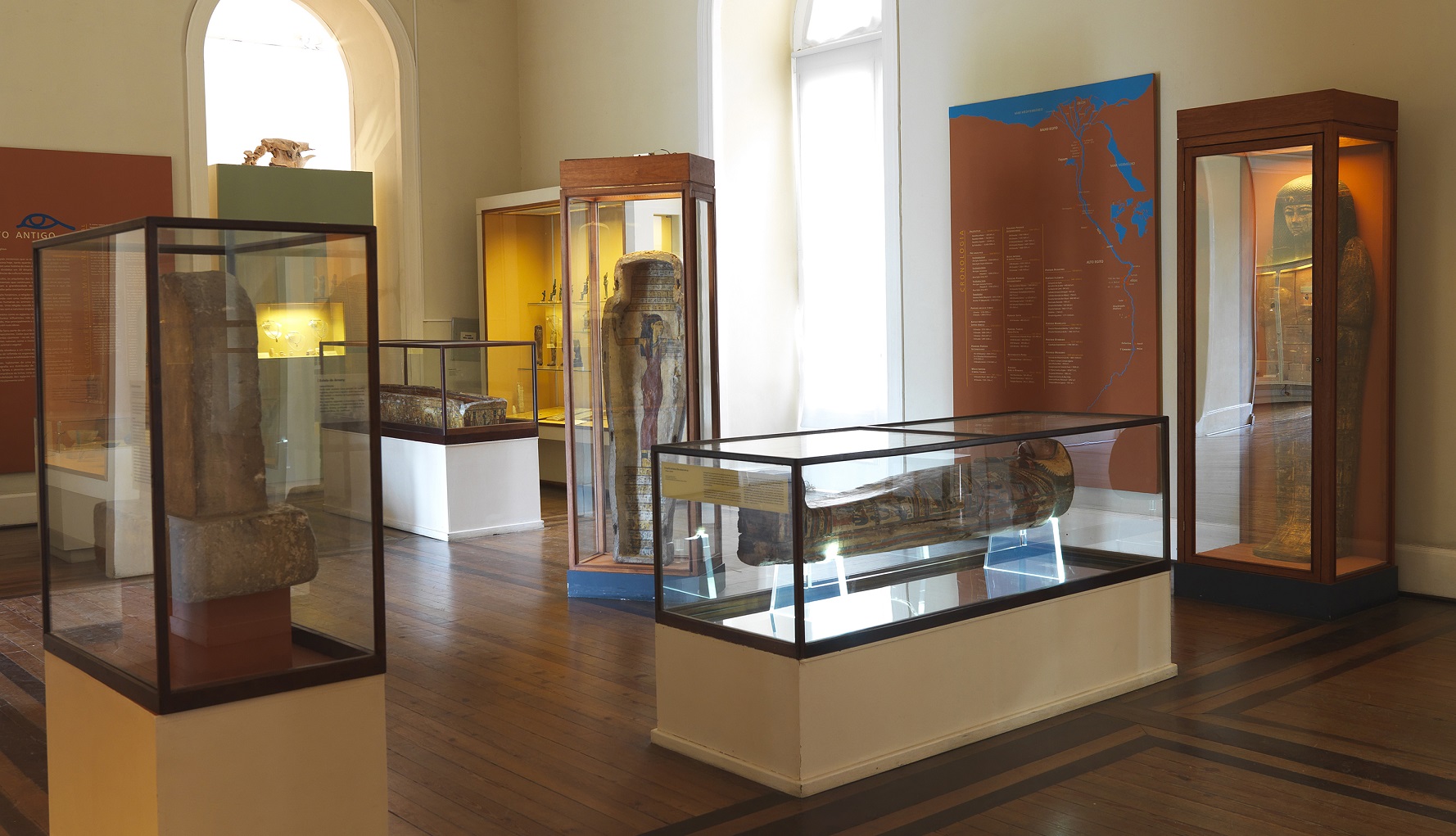 (Museu Nacional)
The museum was also home to one of the largest collections of artefacts produced by various indigenous peoples of the Americas, dating back to long before any Europeans set foot on the South American continent.
These objects include priceless samples of pottery, textile fragments, tools and more from such Andean cultures as the Inca civilisation, Chancay culture and Nazca culture, to name just a few.
I still cannot believe that the Museu National burned down to ashes... It's a huge loss for humanity. The MN had one of the main scientific collections of the Americas, comparable to the Field Museum, the Smithsonian Museum and the Museo Nacional de Antropología in Mexico. pic.twitter.com/1fxfnogGKG

— Joao Velloso (@VellosoJGV) September 3, 2018
The museum also boasts a rich collection of classical antiquity, including a set of unique frescos and a number of everyday Ancient Roman objects salvaged from the ruins of Pompeii.
The museum, which is part of the Federal University of Rio de Janeiro, is also home to one of the largest scientific libraries of Brazil, containing nearly half a million volumes, including 2,400 rare works.
Burnt pages from documents housed in the museum have been found littering nearby neighbourhoods, according to a report on Brazil's TV network Globo website.
Faces of despair.

Some people, probably scientists and students, trying to save what they can before the fire take over their part of the building.

Many life-times dedicated to build this place and its collections.

It hurts too much.

I do not own the pics.#MuseuNacional pic.twitter.com/Uxd4a9OJeo

— Marcus Guidoti (@marcusguidoti) September 3, 2018
Apart from anthropological treasures, the museum also housed a rich medley of plant and animal life in its zoology section, and its palaeontology collection includes the oldest human fossil found in the country.
This is devestating. A loss like this can't be easily quantified- to say so many priceless artifacts and specimens are destroyed only scratches the surface. My heart aches for our Brazilian colleagues. https://t.co/uZsYHjBB0E

— Emily Graslie 📺🦕🦖 (@Ehmee) September 3, 2018
The now-destroyed building housing the museum was the beautiful Saint Christopher's Palace, once home to the Brazilian Imperial Family.
According to Reuters, the museum had been financially neglected by the federal government and was due to overhaul its fire safety systems thanks to a private bank loan.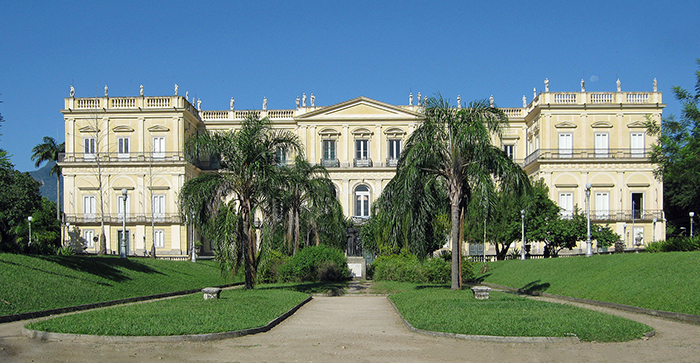 (Halley Pacheco de Oliveira/Wikipedia/CC BY SA 3.0)
Museums are an invaluable part of scientific life, and their collections are often so rich that only a small selection can ever be shown to the public at any one time; hence curators and researchers are forever discovering precious new items (and even new species) in the vast repositories of museum drawers, cabinets, and storage rooms.
We can hardly express how heartbreaking it is to see two centuries of scientific inquiry go up in flames so easily. One can only hope that at least some of the museum's treasures come out of this devastation unscathed.