Black Friday has come and gone, and the holidays are right around the corner - that means it's crunch time for gift shopping.
To help you out, we've rounded up some of the top selling items in our shop that are available at Black Friday pricing for a limited time.
Check them out below.
RRP: US$129
Today: US$59.50 (w/ code GIFTSHOP15)
Ready to fly right out of the box, this drone is loaded with advanced features that make flying a breeze for beginners, and a ton of fun for experts.
Super stealthy, lightweight, and ticked out with a six-axis gyro module and awesome HD camera, the FADER looks like a special ops device and flies like it was designed for elite pilots.
Grab one today for over 50 percent off.
9. Glowing iOS Lightning Charging Cable
RRP: US$20
Today: US$10.20 (w/ code GIFTSHOP15)
These charging cables are as useful as they are entertaining. They glow as you charge up your iPhone or iPad, and you'll immediately get a feel for your charging speed by simply observing the speed of the light flow.
The subtle glow is also perfect for finding your charging phone in the dark - or reaching for your phone in the middle of the night. At under US$11, it makes a great stocking stuffer.
8. Stone River eLearning: Lifetime Membership
RRP: US$11,500
Today: US$72.25 (w/ code GIFTSHOP15)
Stone River's library of over 2,000 hours of in-depth tech training covers everything from coding and mobile development to graphic and game design.
This offer gets you lifetime unlimited access to all course content, plus, you'll get a range of VIP perks, including unlimited eBooks, personal guidance on what to learn, and even certification exams (typically US$50+/each).
Get it today for under US$75.
7. OneMonth's Bitcoin & Blockchain Bundle: Lifetime Subscription
RRP: US$128
Today: US$16.15 (w/ code GIFTSHOP15)
Bitcoin is two things: a digital currency and a new technology. OneMonth will give you the tools to think intelligently about the technology of Bitcoin, and the skills to buy, trade, and store your digital currencies.
The perfect gift for anyone interested in cryptocurrency, you can get this bundle today for under US$17.
6. 1080p HD Waterproof WiFi Wireless Endoscopic Camera
RRP: US$100
Today: US$33.99 (w/ code GIFTSHOP15)
This waterproof, 1080p HD camera can slip into the tight or dark spaces or fingers or eyes can't and send a feed right back to any device you're using via WiFi, helping you diagnose common household problems at their source.
This useful tool makes a great gift for just US$34 today.
5. VPN Unlimited: Lifetime Subscription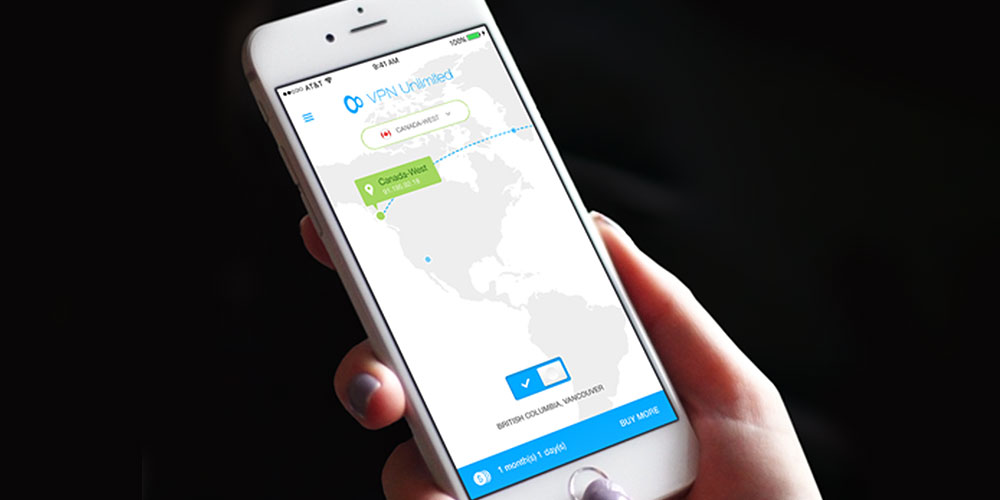 RRP: US$500
Unlike other VPNs that compromise browsing speed for anonymity online, VPN Unlimited lets you enjoy both by encrypting your online movements while granting you unlimited traffic bandwidth.
VPN Unlimited allows you to block ads, malware, and tracking systems using its newly included DNS Firewall, and you can even access geo-restricted content when surfing online.
4. Universal Waterproof Solar Charger
RRP: US$50
Today: US$11.89 (w/ code GIFTSHOP15)
Skip the outlet and get your phone charged up and ready to go without ever having to go inside.
This waterproof charger draws energy from the sun to fill a massive, 5000mAh battery capacity that can easily fully recharge your smartphone.
At under US$12, this makes for a great gift for yourself and someone on your list.
3. Graphic Design Certification School: Lifetime Subscription
RRP: US$1190
Today: US$33.15 (w/ code GIFTSHOP15)
Graphic designers are in high demand, and with this trio of courses in Adobe Photoshop, InDesign, and Illustrator, you can join their ranks as a CPD-certified pro.
From retouching images to creating logos and newsletters, you'll learn the techniques essential for making it in this field.
If you or someone you know is interested in advancing their design skills, this lifetime offer is a great choice.
2. Emergency Multi-Function Radio & Flashlight
RRP: US$89.95
Today: US$16.15 (w/ code GIFTSHOP15)
This slick multi-function radio will catch the NOAA weather broadcast 24 hours/day, and is self-sufficient, drawing power from solar panels or a built-in hand crank so you'll never have to worry about recharging.
Supporting an LED flashlight and an onboard battery as well, this clever radio is a must for any emergency kit, and makes a great gift at under US$17.
RRP: US$40
Today: US$16.99 (w/ code GIFTSHOP15)
This unique cup is designed with a familiar peg and hole surface that can be built upon using toy construction bricks.
Not only will it hold your coffee, but you can alter your mug at your discretion to be as zany or practical as you choose.
This is the must-have gift of the season, and you can get it for anyone on your list for just US$17.
This is a promotional ScienceAlert Academy post, in partnership with StackCommerce. We carefully vet all courses and products to make sure they're relevant to our readers, and make a share in the profits of any sales.