It is increasingly seeming like only a matter of time before humans get to Mars. One of the big questions is - once we get there, how are we going to live?
The United Arab Emirates is seeking an answer to this question by building an entire city to simulate Mars conditions, as realistically as possible here on Earth.
The AED500 million city (around US$136 million) was announced at the UAE Government Annual Meetings this week. It will be called the Mars Scientific City, and is part of the long-term Mohammed Bin Rashid Space Centre's Emirates Mars Mission to establish a human colony on the Red Planet by the year 2117.
The city will sprawl across 177,000 square metres (1.9 million square feet), an area about twice the size of Alcatraz Island. In a Tweet, Prime Minister of the UAE, Sheikh Mohammed bin Rashid called it "an extraordinary national project."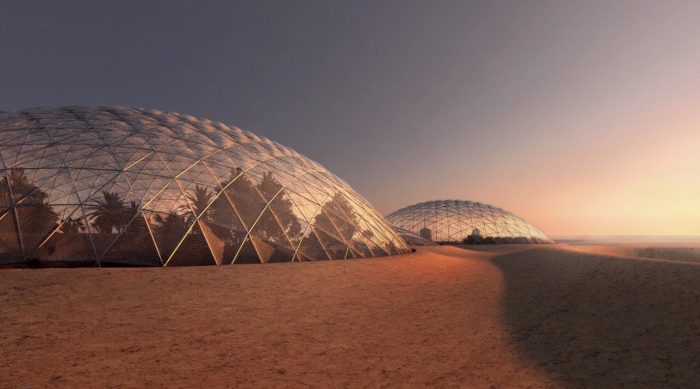 Dubai Media Office
Designed by Danish architect Bjarke Ingels in collaboration with Emirates scientists and engineers, it will consist of a series of futuristic domes.
Inside will be laboratories to try to figure out how food, energy and water will be managed, as well as a museum dedicated to humanity's greatest space achievements, with walls 3D printed from the Emirates' desert sand, the Dubai Media Office said.
There are a few limitations on what the city can do. Oxygen will not need to be generated, nor will the citizens be subjected to the radiation conditions of Mars, which does not have a magnetic field to shield the planet from harmful UV radioactivity.
Mars's surface gravity is also only about 38 percent of the surface gravity on Earth, too, and on average its temperatures are much lower than those on Earth. The laboratories will seek to simulate Mars's environment as well as it can with heat and radiation insulation.
The plan includes a team living inside the city for one year to create a frame of reference for developing strategies to live on a hostile planet long-term.
"The Mars 2117 Project is a long term project, where our first objective is to develop our educational system so our sons will be able to lead scientific research across the various sectors," Sheikh Mohammaed said, when announcing the Mars 2117 mission in February this year.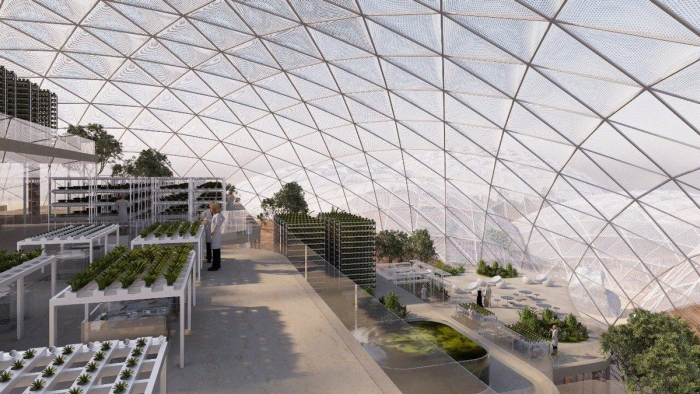 Dubai Media Office
"Human ambitions have no limits, and whoever looks into the scientific breakthroughs in the current century believes that human abilities can realise the most important human dream."
You can find out more about the Emirates Mars Mission in the video below.
More large-scale simulations of a future on Mars can only be a good thing.