2017 was a good year for tech, but amidst all the work, socialising, and daily to-do lists, you may have missed out on a few solid deals along the way.
Don't worry, we're helping you catch up before the year ends by rounding up 10 of 2017's best tech deals. And you can get them at an extra 17 percent off when you plug in the BESTOF17 coupon code at checkout.
10. Universal Waterproof Solar Charger
Sale price: US$13.99 (extra 17% off w/ code BESTOF17)
There are no power outlets in the great outdoors, so keeping your gadgets juiced when you're hiking or camping can be a challenge.
This solar charger uses the power of the sun to energise your devices, and thanks to its waterproof and shockproof design, it will have no trouble keeping up with you.
Sale price: US$69.99 (extra 17% off w/ code BESTOF17)
The market is flooded with compact drones, but they're not all user-friendly. Whether you're a novice pilot or a natural ace, the Fader Stealth Drone makes flying and executing breathtaking maneuvers a breeze.
Its six-axis gyro module makes for an intuitive flying experience, and you can also record some incredible shots with its HD camera.
8. VPN Unlimited: Lifetime Subscription
Sale price: US$29.99 (extra 17% off w/ code BESTOF17)
Surfing on a public network is convenient, but it can be risky business if you're sharing a network with a hacker. Named PC Mag's Top VPN of 2017, VPN Unlimited keeps your browsing information safe and anonymous using top-tier encryption technology.
Plus it even lets you access content that might otherwise be blocked based on your browsing location, like Netflix and Hulu (not that we recommend that…).
7. Zoolz Cloud Storage: Lifetime of 1TB Instant Vault and 1TB of Cold Storage
Sale price: US$49.99 (extra 17% off w/ code BESTOF17)
While most cloud storage solutions would charge you an arm and a leg for 2TB of storage, Zoolz is able to do so without breaking the bank by offering tiered storage that's based on your needs.
Split into Instant and Cold Storage, Zoolz lets you keep your data safe on its secure servers for a lifetime. Use Instant storage to safeguard the data you access often. Meanwhile, Cold storage is better suited for the files you access once in a while, but if you need to pull them up, you can do so in 3-5 hours.
6. Graphic Design Certification School: Lifetime Subscription
Sale price: US$39 (extra 17% off w/ code BESTOF17)
Companies understand the importance of coupling their brands with visually engaging content, which is why they're always eager to bring on talented graphic designers.
The Graphic Design School can get you familiar with their leading tools across three user-friendly courses. Jump in, and you'll start creating content with Adobe Photoshop, InDesign, and Illustrator.
5. uTalk Language Education: Lifetime Subscription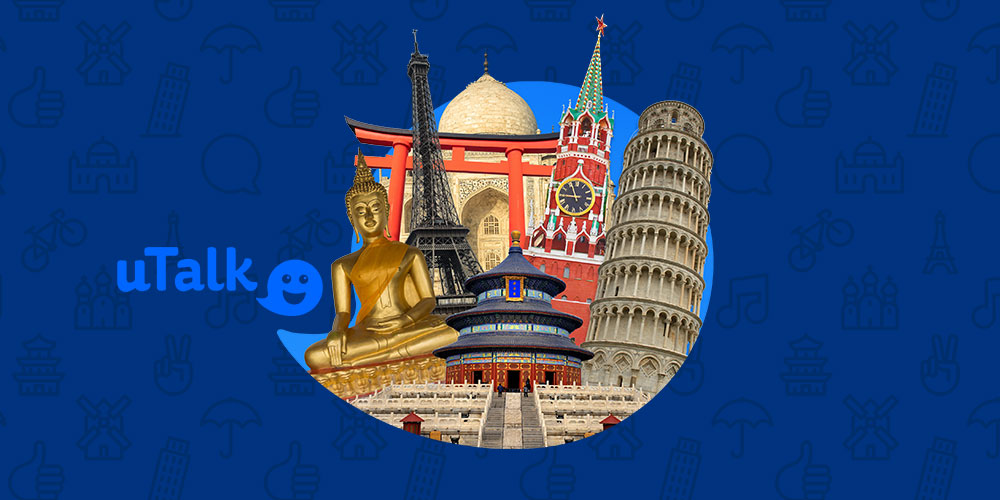 Sale price: US$19.99 (extra 17% off w/ code BESTOF17)
Whether you're traveling to France or just trying to order off the wine menu without sounding like a fool, knowing a second language can be a huge benefit. uTalk uses native voice artists to teach you real, practical vocabulary in the language of your choosing whether you're at home or on the move.
You can access your account from any device and measure your achievements as you progress to speaking like a true local.
4. WiFi HD Waterproof Endoscopic Camera
Sale price: US$29.99 (extra 17% off w/ code BESTOF17)
From unclogging drains to scoping out behind the fridge, having a nimble, flexible set of eyes comes in handy. This WiFi HD Waterproof Endoscopic Camera gets you an inside look at tight, dark places you typically can't reach and feeds the image straight to your phone.
3. Outdoor Monocular Telescope with Portable Tripod
Sale price: US$54.99 (extra 17% off w/ code BESTOF17)
This compact, universal telescope delivers up to 90x magnification while maintaining picture perfect image quality. It's suitable for amateur astronomy and landscape observation, and thanks to its 50mm optical glass objective lens, it conveys clear images even in low lighting conditions.
2. Arduino Enthusiast E-Book Bundle
Sale price: US$29 (extra 17% off w/ code BESTOF17)
An intuitive and user-friendly electronics platform, Arduino allows you to create a host of electronic devices including wearables, sensors, and more. This colossal e-book bundle will walk you through creating your own electronic projects using Arduino tools.
1. Virtual Training Company: Lifetime Subscription
Sale price: US$89 (extra 17% off w/ code BESTOF17)
The careers of tomorrow will be rooted in tech. w/ Virtual Training Company, you can stay ahead of the curve with more than 1,000 courses on today's top tech disciplines.
With courses in the fields of animation and 3D, business applications, networking and security, programming, graphics, game design, and much more, you'll be sure to find the field that's right for you. 
This is a promotional ScienceAlert Academy post, in partnership with StackCommerce. We carefully vet all courses and products to make sure they're relevant to our readers, and make a share in the profits of any sales.